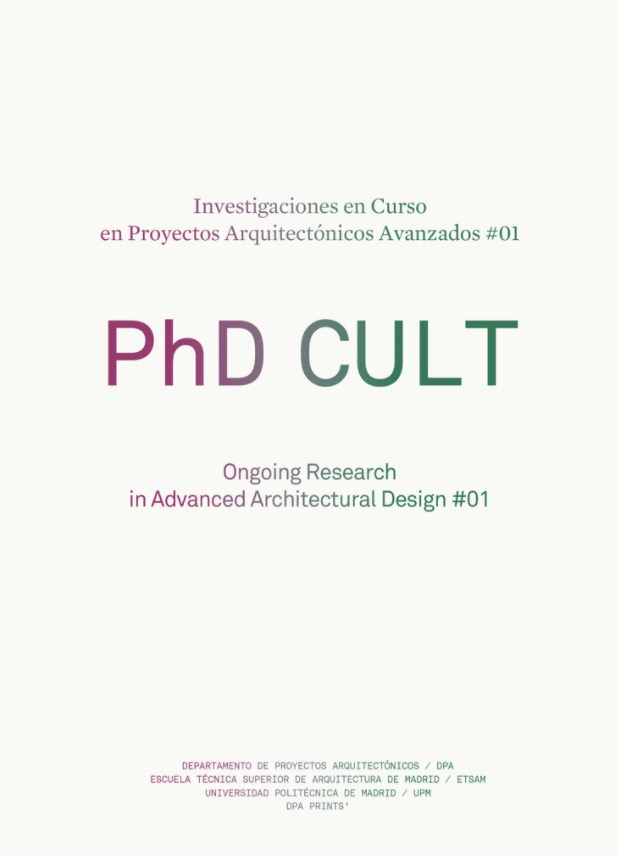 PhD CULT. Ongoing Research in Advanced Architectural. Design #01.
"Cartographies of Gang Urbanism: La Haine"
ISBN 978-84-17905-64-4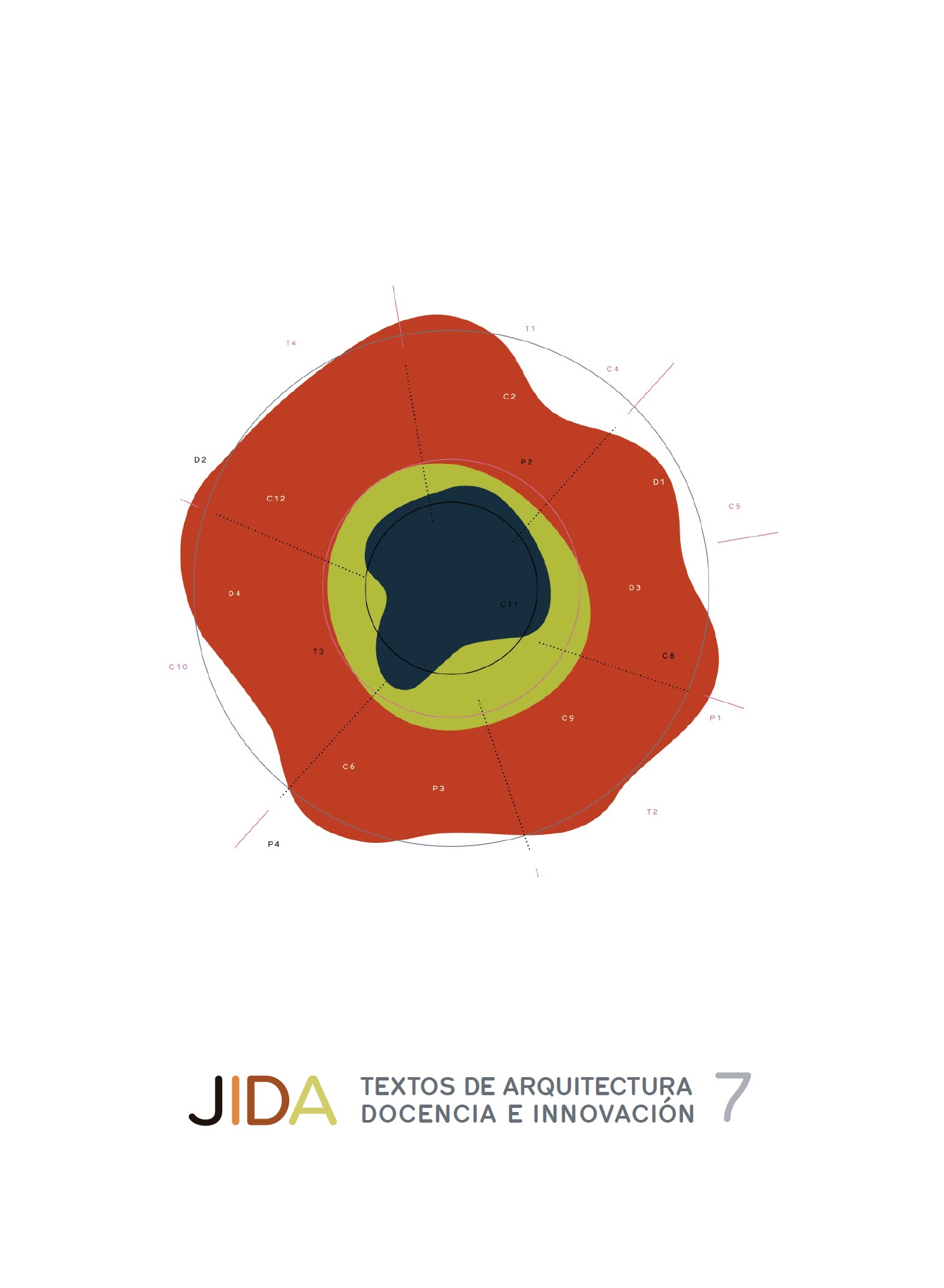 JIDA7: Textos de arquitectura, docencia e innovación. "Architecture and conflict in Ahmedabad, India. Teaching beyond normative bodies".
ISBN. 978-84-9880-863-6; 978-84-949664-5-3
DISPLACEMENTS AN X'SCAPE JOURNAL nº2
"Moder fictions. Subaltern realities. A sensitive cartography of Tensta's Housing"
ISSN: 2386-9089
LINK
HORIZONTE 12: PLANDie Bauhaus-Universität Weimar "Narrative cartographies"

DIALOGOS IMPOSTERGABLES: XX CHILE BIENNIAL OF ARCHITECTURE AND URBANISM "La impostergable necesidad de un urbanismo y estética postcolonial" Edited by: Metales pesados
ISBN: 978-956-9843-47-1
LINK
MONU 27: Small Urbanism "Gang Urbanism.Subaltern Bodies Inhabiting Suburbia"
PROYECTO MUEI. I CONGRESO INTERNACIONALIDAD MARGINALIDAD URBANA Y EFECTOS CONSTITUCIONALES "La pandilla como forma urbana en la periferia parisina" Congress minutes by: Universidad Católica de Chile
LINK
ARCHIFUTURES Vol.4: Thresholds "Modulor's Bastard Children. Inhabitants challenging the modernist straightjacket"
Published by: dpr-barcelona
ISBN: 978-84-947523-3-9
LINK
LOBBY No.5
"Escape from Auschwitz" Published by: The Bartlett School of Architecture
ISSN: 2056-2977
LINK
UNFINISHED. VENICE BIENNALE OF ARCHITECTURE 2016. Spanish Pavilion Catalogue.
Published by: FUNDACIÓN ARQUIA ISBN: 978-84-608-7088-3
XII SPANISH BIENNIAL OF ARCHITECTURE AND URBANISM CATALOG: Turning point.
"Aproximación a lo infraordinario"
Published by:FUNDACIÓN ARQUIA ISBN 978-84-695-8307
DISPLACEMENTS AN X'SCAPE JOURNAL nº1
"Cartografías Criminales"
ISSN: 2386-9089
LINK
ENGAWA nº19
"Formas de activación espacial: la telaraña y Matta-Clark"
ISSN: 2013-9667
LINK
ARQ nº87
"Tensegridad como crítica al abuso de las formas estables"
Published by: Pontifica Universidad Católica de Chile.
ISSN: 0717-6996. 2014
LINK
ENGAWA nº13
"Criaderos de polvo. O de cómo una diagonal inquieta el espacio"
ISSN: 2013-9667
LINK
DESIERTO Nº4
"Lo intangible y lo inasible: Del racionalismo al erotismo en arquitectura" Published by: PAPER / ARCHITECTURAL HISTAMINE ISSN 2340-8154
DICHOTOMY nº19 "I don't want to you see me vomit"
Published by: University of Detroit Mercy School of Architecture
ISSN: #0276-5748
LINK
ENGAWA nº12
"Lo informe. O de cómo Bacon pinta, Bataille escribe y Borges maravilla"
ISSN: 2013-9667
LINK
PASAJES DE ARQUITECTURA Y CRÍTICA nº139

Project: "TB HOUSE: Work in progress"
ISSN: 1575-1937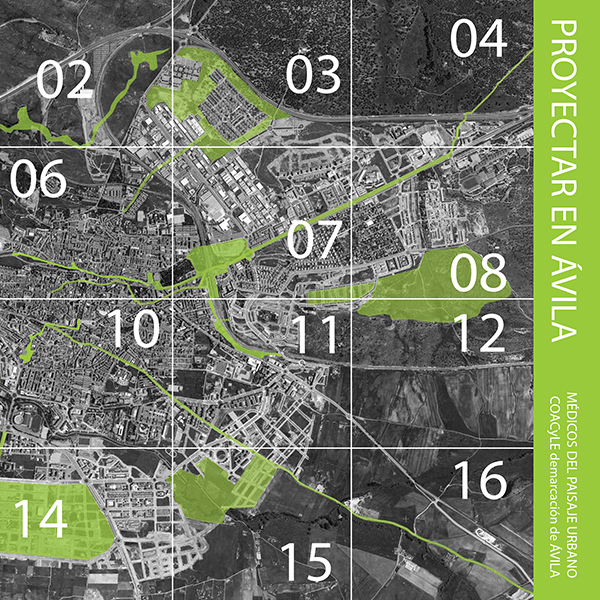 PROYECTAR EN ÁVILA. Médicos del paisaje urbano Project: Dónde mirar
Edited by: Colegio de arquitectos Castilla y León. Ávila
ISBN: 978-84-615-7726-2
COCA17 - MEDIACCIONES
"Lxs Hijxs Bastardxs del Modulor"
Edited by: Arcadia Mediática
ISBN: 978-84-947055-8-8
I INTERNATIONAL CONGRESS CONTEMPORARY MIGRATIONS, TERRITORY AND URBANISM
"Formless space of contemporary cities"

EURAU 2014 istanbul
"Cities from fertily to violence"